The lives of exchange students during corona
How do you experience a new country during a pandemic? Why would you want to live in the north of Sweden? Umeå Studentradio asked exchange students to get a picture of their lifestyle.
Over 250 students decided to travel abroad, despite the prevailing circumstances. They have traveled from countries all around the world. Germany, France, Italy, Mexico, the Netherlands and Bangladesh are just a few of them. We asked 32 exchange students about their experience of Umeå.  
50 per cent arrived in the Fall, of the students we asked. About 40 per cent arrived this January, as the corona virus celebrates one year anniversary. The majority will stay for only one semester. It is not the less strict restrictions which have been attractive for the students, because their exchange was planned months in advance. Although Umeå does not have the most known University in Sweden, students come here for a variety of reasons. Nature is the biggest factor, according to the student we asked. Other factors are the snow and the culture. The university itself, with its programs, was also attractive. 
– I wanted to discover the north of Europe, and Sweden sounded fun, says Vincent Pave from France.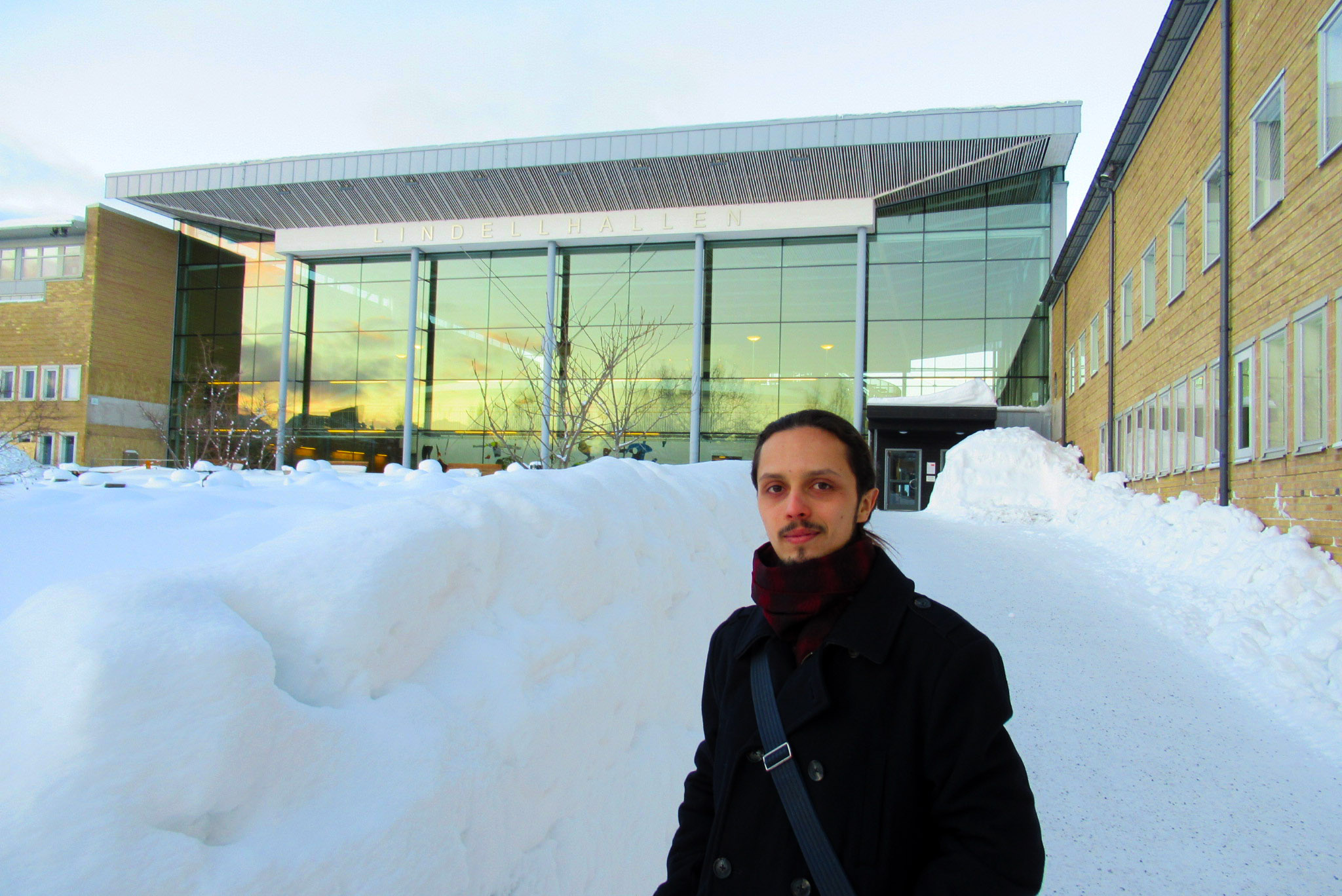 He is doing his last year of masters in international business and this is his second semester in Sweden. His home university is Burgundy school of Business, in Dijon, east of France. 
– It is different in Sweden. We feel more free because there isn't a lockdown or strict restrictions. I know some students went here for that reason and I was surprised that so much was opened. Everyone is lucky to be here, says Vincent.
Ina Timm from Germany  arrived in august 2020. She majors in history and minors in scandinavian studies. It was back in January of 2020 she decided to leave for Umeå for a whole year, so Corona had nothing to do with her decision. Her faculty at her University is a partner university to UMU. She decided to go because she had heard good things about studying in Umeå from students that have been exchange students before. She also went to Umeå to improve her Swedish.
Although the restrictions here look different compared to other countries around the world, many people's lifestyles have changed. To have fun, the students do activities like play games, exercise, play music and cook. A popular activity is to meet friends in different ways. Meeting in small groups, through games, video chat, outside or at IKSU. Many students live in corridors, and meet people in that way, both exchange students and others. 
But, the most popular activity is to enjoy the outdoors. Everything from hiking, seeing the northern lights, taking an ice bath, to visiting nydalasjön. However, all students were not prepared for the climate in Umeå.
 – A challenge here is definitely the weather. I heard some people didn't expect this cold. Overall, Umeå is a great place for exchange students. It is not the most known student city, but that's what is cool about it, says Vincent.  
Ina has had
a good time in Umeå and thinks the University has done its best to make the experience good for exchange students. She finds it easy to stay busy during the day.
– We hang out in a small group of eight people. We go to the city center, cafées, libraries, go shopping, take walks and train at IKSU. I like to play squash or participate in group exercises.
Ina only meets an international circle as of now. She tried to join a horseback riding club, where she met some Swedes, but Corona stopped it. She would like more Swedish contacts, since she wants to improve her swedish.
The exchange students have many things they want to do before leaving Umeå. The northern lights, learn swedish and meet swedish people are some things they hope for. Exploring nature is also of interest, including ice bath, hiking and fishing. When answering what they want to do when the restrictions ease, many said go clubbing or go to a festival. One student answered:
– I'll spend my night in a club and not stop dancing until it is 7 or 8 in the morning.
Another popular wish is to travel around.
– I want to travel through Norway, Finland and Denmark, says Vincent. I also feel the need to go to a festival, a concert or something like that. It is what I was planning for.
Ina also wants to travel around Sweden and visit Norway or Finland when "corona is over". She wants to do something simple too, like going to the cinema and watch a Swedish movie or visit a museum.
Some tips from Ina and Vincent to new exchange students:
Live at Ålidhem

Join a club or other activity where you meet new people

Get a IKSU membership

Join the buddy programme